This is our new home in Salford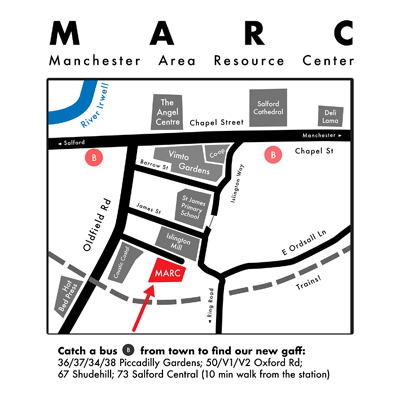 If you are coming by car:
There are places to park outside.
If you are coming by public transport:
Catch trains to Salford Crescent and walk around the crescent to Oldfield Road or to Salford Central and along Chapel Street to Oldfield Road.
Catch buses going west along Chapel Street, Salford and get off at Oldfield Road just before the crescent.